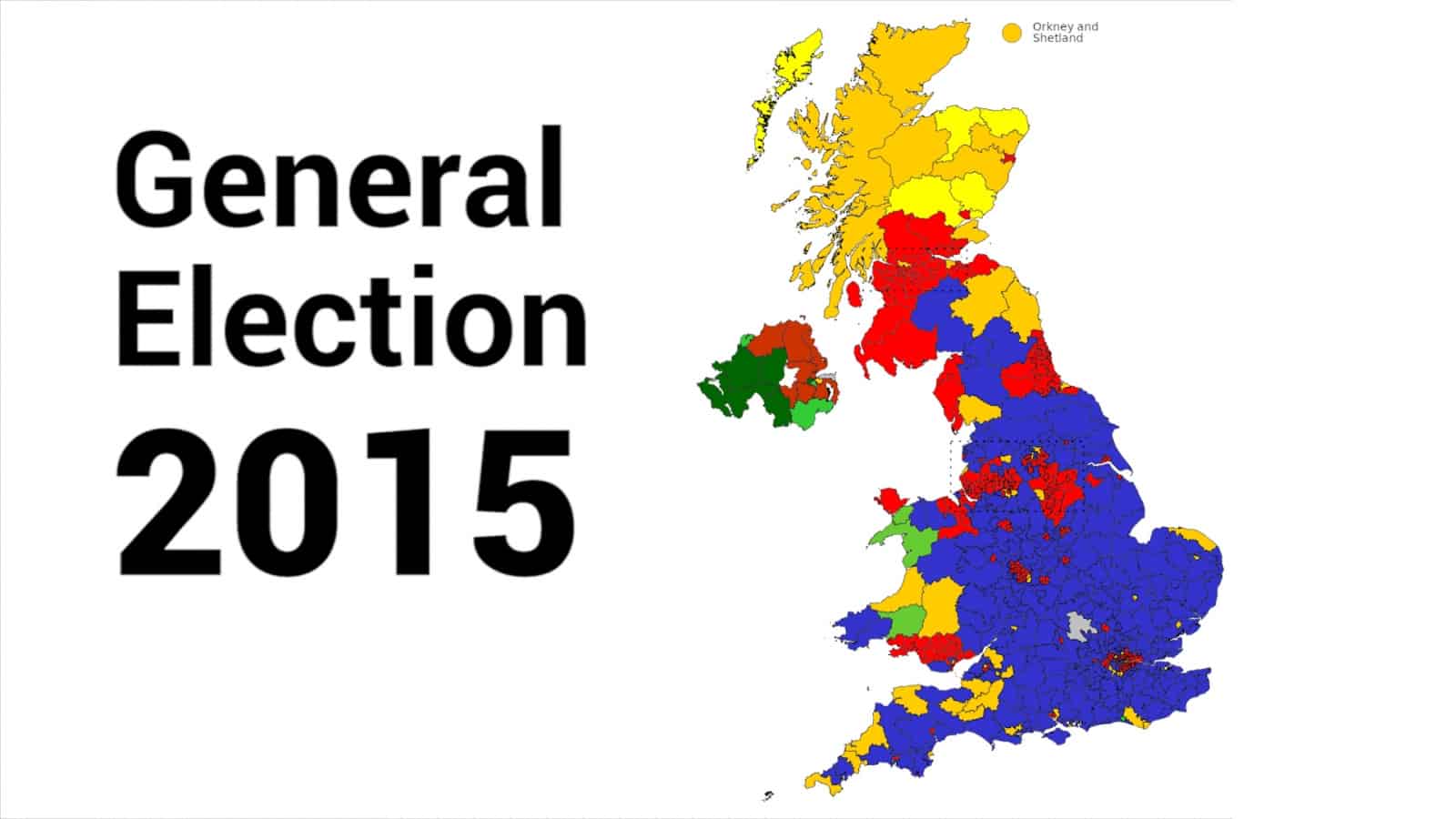 The 2015 UK General Election is fast approaching, and our team has a timeline of key events and milestones ahead of the vote in early May. We also have the latest poll numbers for you (data is for the week of 11th-17th March).
Polling data: 11/03 to 17/03
Labour = 34%
Tory = 32-33%
UKIP = 15%
Lib Dems = 8%
Greens = 6%
Labour maintains their slight lead over the Conservatives, whilst UKIP remains on course to become Britain's new third political party. The Liberal Democrats are stuck on just 8%, and the Greens are even lower at just 6%. These numbers are largely unchanged from last week.
UK Election Timeline:
Date & Event
25 March Last PMQs (Prime Minister's Questions) for this term
30 March Formal dissolution of ParliamentWrits issued to all 650 constituencies
2 April ITV Leaders' Debate(featuring leaders of all main parties)
9 April Deadline for nominations of candidacy
16 April BBC Leaders' Debate(featuring leaders of all main parties)
20 April Deadline for voter registrationhttps://www.gov.uk/register-to-vote
21 April Deadline for postal vote applicationshttp://www.parliament.uk/get-involved/elections/voting/
30 April Sky/Channel 4 Leaders' debate(David Cameron vs Ed Miliband)
7 May Polling day(booths open between 7am and 10pm GMT)
8 May Result announced
The Typewriter will have complete coverage of the 2015 UK General Election, live from 7am GMT/local on Thursday 7th May across our website and social media feeds (for international readers: 2am EDT/New York; 10am GST/Dubai; 4pm AEST/Sydney).